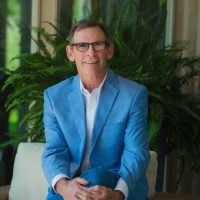 Dave Riggs
Executive Vice President, Business Development
A seasoned veteran of campus technology solutions, Dave Riggs is responsible for business and product development for Financial Payments.
Driven by an unparalleled depth of product knowledge and how to apply financial technology solutions to campus challenges, Riggs excels in guiding clients to implement solutions that simplify and streamline transactions while allowing for future scalability. He was instrumental in the development of TUPAY, a payment management solution, as well as negotiating with MasterCard to enable "Instant Issue" ID/Financial Card availability on campus.
Riggs is passionate about delivering excellent customer support- both to his clients and in turn, their customers, through the application of financial solutions. His level of product and transactional knowledge further facilitate this goal, allowing him to deliver solutions that maximize client investment.
With a BS in Industrial Management from LeTourneau College, Riggs is also an owner of a Certified Organic Farm. With his spouse and two children, Riggs enjoys learning more about cultivating certified organic grains.
Other Members