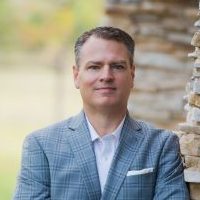 Matt Rankin
Chief Technology Officer
A results-oriented, Senior Technology Executive with more than 25 years' experience, Matt Rankin drives strategy, product development, and overall direction of Financial Payments.
A provider of innovative financial payment solutions, Financial Payments' recent successes reflect Rankin's expertise in executing operational strategies that grow organizations through technology. Leveraging experience gained across multiple industries and functions including financial services, insurance claims processing, software development, and technology management consulting, Rankin drives organizational and revenue growth by maximizing technology investments and delivering on transformation initiatives. Recent accomplishments include revamping the product development team for Financial Payments, creating several profitable new products for Herring Bank, and leading the cloud migration initiative and modernizing customer experience initiatives for both Herring Bank and Financial Payments.
Rankin credits his success to his continued drive to improve the customer experience through creative thinking and innovative products. Complementing these objectives is his passion for applying technology to achieve strategic goals – which he firmly believes is made possible by establishing and supporting a strong organizational culture where high-performing teams are invested and proud of their results.
A graduate of West Texas A&M, Rankin enjoys cheering for his two daughters from a variety of sports sidelines with his wife, Allison.